For over twenty years we have been satisfying clients with our quality music systems throughout the western United States.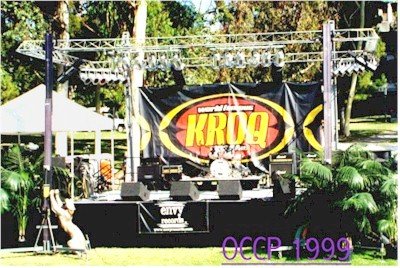 We feel confident we can work together with you to satisfy your event needs. From intimate speaking engagements to spectacular festivals, Rainbow Sound & Lights can complete the job for you.

We realize that every job has its own individualized needs. The music systems below to give you an idea of the variety of systems we offer.

Get in touch with us so we can discuss your system requirements today. We will give you a quick response with accurate specifications to formulate a workable budget.
With Rainbow Sound & Lights, "You will hear the difference!"
---
Click on any of the music system links to view their description.

Home | About Us | Sound | Lighting | Staging | Video | Power | Air Tubes | Coordinating | Photos | References | Contact