---
Who is Rainbow Sound & Lights?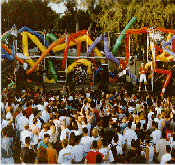 For twenty years we have been satisfying clients throughout the western United States. We have provided sound and lighting equipment for concerts and festivals and have now expanded our services to include A.C. Power Distribution.

We understand the strict performance requirements needed in the entertainment industry. We deliver quiet, dependable power to you at a reasonable price.

We are dedicated to innovative products and services that meet your changing needs. We provide pre-event consultation and design services to ensure complete event coverage.

We feel confident that we can work together with you to design and implement a system that will make your event flow flawlessly.


---
Event Design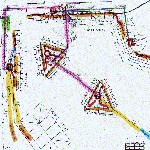 In our pre-event meetings we evaluate your AC power needs. Our technicians will meet with you at the event location to observe and discuss any site specific requirements.

Using this information we create scale drawings, where we map out locations for generators, power panels, lights, individual circuits, cabling and equipment needed to power your event.

Our attention to detail prevents event problems and delays. We offer complete Building Department permit services as needed for your event.


---
Equipment

At Rainbow Sound & Lights we have designed our distribution equipment to provide for flexibility during events as load requirements change.

Our standard Whisper-Watt generators range from 10KW to 600KW and are designed to provide quiet consistent AC Power.

We have constructed our main panels, 100 amps to 400 amps, to be portable, dependable and safe. Our Special Event sub-panels utilize cables that deliver one outlet every ten feet in group of three.


---
Event Support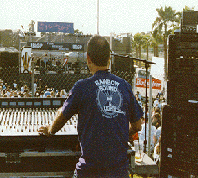 Many companies setup their equipment and leave you a voice-mail number, Rainbow Sound & Lights long standing belief is to provide quality equipment operated by well trained staff. We believe this can save hours of headaches.

We understand that load requirements and needs change during events. Our staff has a "There is a Solution" attitude that assures that your event will flow together and run smoothly.

Once you call us at Rainbow Sound & Lights, we take pride in helping you plan and create an event with impact that your guest will remember.

At Rainbow Sound & Lights we are dedicated to having the right equipment with pleasant on-site staff for your event.